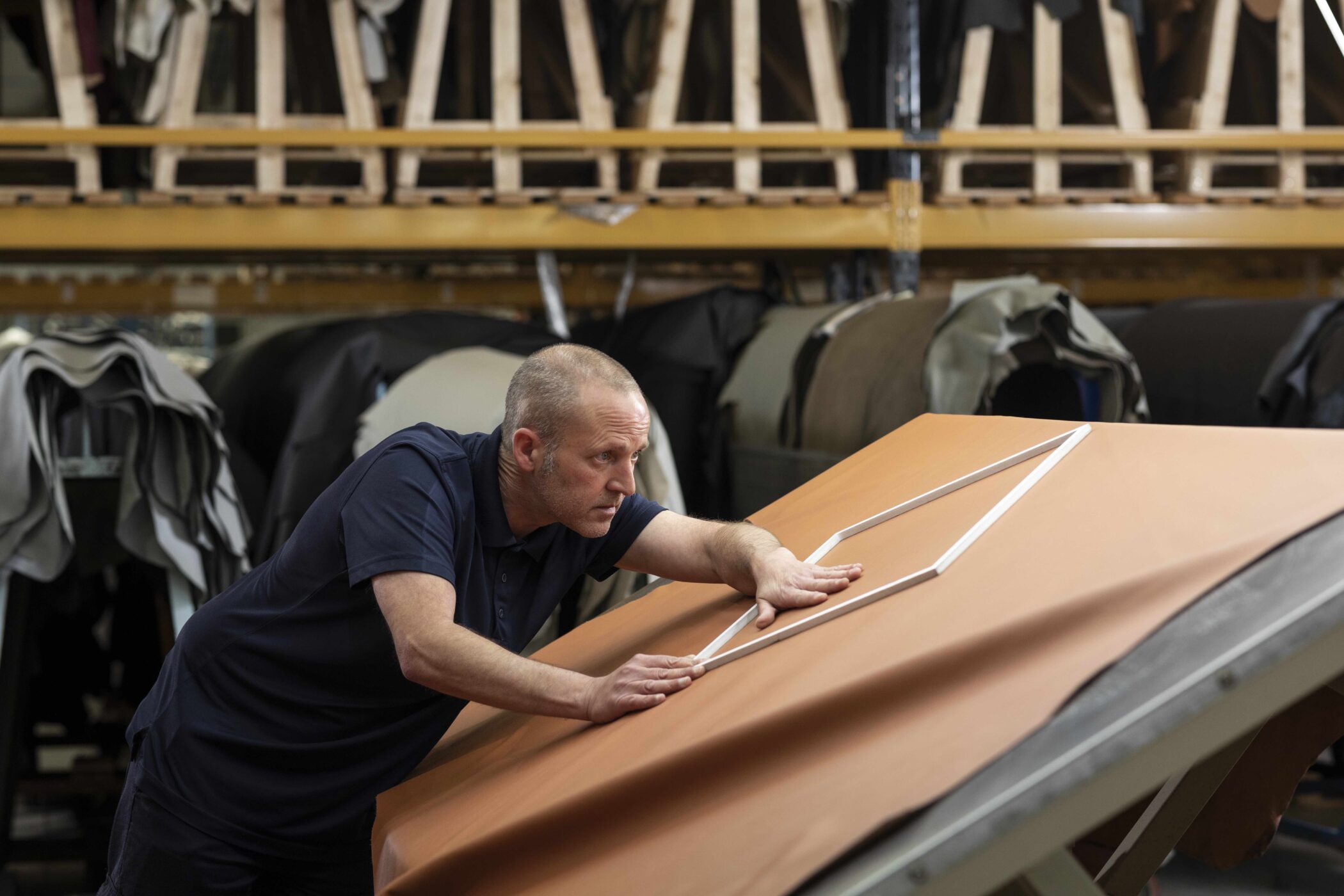 Physical  |  Eye for detail  |  Team worker  |  Methodical
A Leather Technician, also referred to as a Technologist, supports the technical production of leather by implementing and developing specialist manufacturing techniques. By converting raw hides, which are a by-product of the meat industry, to a finished product, leather manufacturing avoids the need to send hides to landfill, thus supporting sustainability and the environment.  
A Leather Technologist/Technician supports the production of leather for the manufacture of leather goods for a variety of end users such as the automotive and aviation sectors, furniture, clothing and sports equipment. 
Leather Technologists/Technicians need expert knowledge of leather properties to ensure the leather meets customer requirements. Leather Technologists/Technicians in small leather manufacturers are involved in a variety of these processes whereas those working in larger manufacturers may concentrate on one particular area.
Tannery and finishing processing
Soaking hides in chemical compounds
Pre-tanning and tanning hides
Surface finishing and leather finishing
Testing and grading leather
As well as world renowned designer handbags and accessories we make leather products used in airplanes, sport cars and the equestrian world.
A Leather Technologist/Technician may work in a small or larger enterprise; there are around 25 leather manufacturers left in the UK and they are generally of superior quality, creating some of the world's finest leather. These are based in London, Northwest, Yorkshire, Midlands and Scotland
For a typical working week of approximately 39 hours:
A Leather Technician starting salary on average is £25,000-£28,000 per year
An experienced Leather Technologist salary on average is £35,000-£40,000 per year
Pay rates vary depending on age, experience, location and the size of the company. Additional benefits may include pension and health care. Many companies offer overtime, bonuses or piece rate in order to meet deadlines.
Will you need qualifications or training?
Experienced is preferred, however some employers will offer training to new Leather Technologists/Technicians and qualifications are not required. Training is delivered on the job. 
A Leather Craftsperson Apprenticeship, which includes the role of Leather Technologist/Technician, is also available for those wishing to train on the job.
Qualifications and short courses relating to leather technology are offered by a number of awarding organisations and training providers.
What are the career prospects?
Experience could lead to a Senior Leather Technologist/Technician role or team leader, supervisory, quality control, staff training or leather product technology.
Set within an industry steeped in tradition, the leather trade supports the pursuit of excellence in its traditional craft skills whilst also embracing innovation and technology.
A Leather Technologist/Technician is a fundamental occupational role in the leather trade, a sector that contributes in excess of £700 million to the British economy. British leather has an international and iconic reputation and the continued success of the sector will depend on maintaining a skilled and well-trained workforce.
As well as world renowned designer handbags and accessories we make leather products used in airplanes, sport cars and the equestrian world.
Wage information correct at date of editing, March 2023.
This website uses cookies to improve your web experience.