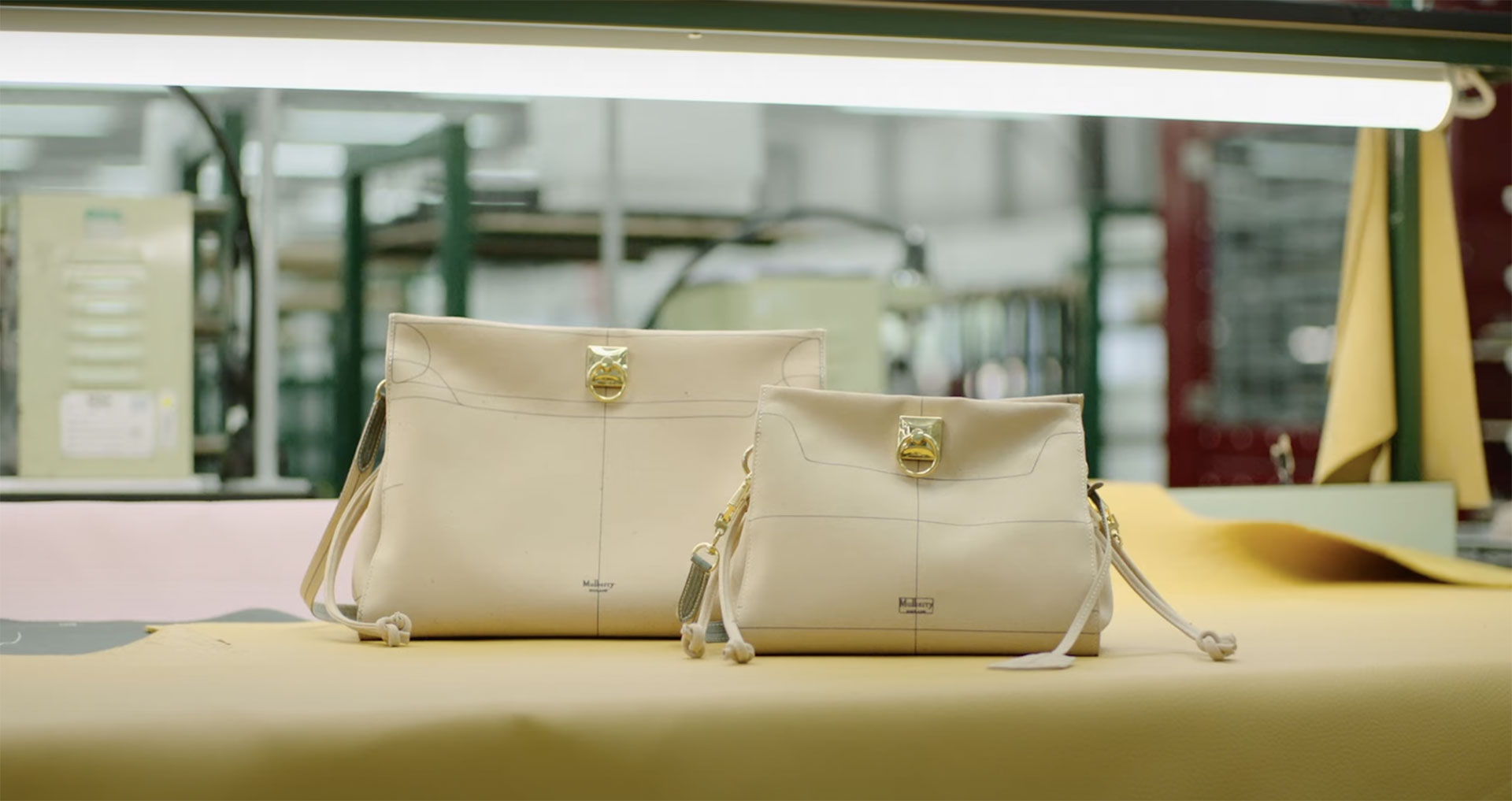 Since 1971, Mulberry has been a leading British lifestyle brand, internationally acclaimed for the design and quality of products that are truly made to last. More recently Mulberry has been awarded Sustainable Brand of the Year by Walpole, recognising the progress it has made towards its 'Made to Last Manifesto'.
Mulberry Industry Profile
Mulberry believes that craft skills should be celebrated and safeguarded for future generations. The British lifestyle brand is the largest manufacturer of luxury leather goods in the UK, supporting and training a community of craftspeople across two factories in Somerset, where over 50% of their bags are made. A made to last ethos has been at the heart of the brand since it began, and in 2021 – on their 50th anniversary, the brand announced their Made to Last Manifesto, laying out an ambitious commitment to transform the business to a regenerative and circular model, encompassing the entire supply chain, from field to wardrobe by 2030.
Born in 1971, the roots of Mulberry are in Somerset, England. Mulberry's founder, Roger Saul, established the brand at his kitchen table, with £500 backing from his mother. His sister designed the instantly-recognisable tree logo – both that, and the name "Mulberry" come from the trees he would pass each day on his way to school. All of this represented a love of nature, the importance of family and the growth of a fundamentally British brand.
The first designs were buckled leather belts – soon, other accessories followed, including iconic bags and a womenswear line in 1979. The hallmarks of these Mulberry creations – timeless design coupled with traditional quality and a sense of the here and now – are the threads that run through everything the brand makes. Today Mulberry sees heritage as the start of their story, not the end. They continue to celebrate the contradictions of a truly British identity, revisiting their roots and looking to their archives to examine them from a fresh, more sustainable, perspective.
Mulberry are pioneering a hyper-local, hyper-transparent 'farm to finished product' supply chain, working in partnership with industry leading tanneries to develop the world's lowest carbon leather sourced from a network of organic and regenerative farms. Whilst they continue to invest in establishing and scaling this approach, Mulberry works with organisations such as the Leather Working Group (LWG) and the Sustainable Leather Foundation to support best practice in animal welfare, traceability and environmental management. Leather from LWG Gold Standard tanneries is now available across many of their bags.
As well as reshaping how new products are made, Mulberry also have a Repairs Team based at The Rookery who breathe new life into more than 10,000 bags every year by restoring them with leather and hardware from the archives. There is also an exchange program that offers customers the opportunity to have their Mulberry bags authenticated and appraised, with the opportunity to put this value towards a new purchase. The buy-back pieces are then carefully restored before being able to purchase on Mulberry.com. Mulberry have also partnered with HURR Collective to allow customers the opportunity to rent their products.
This website uses cookies to improve your web experience.