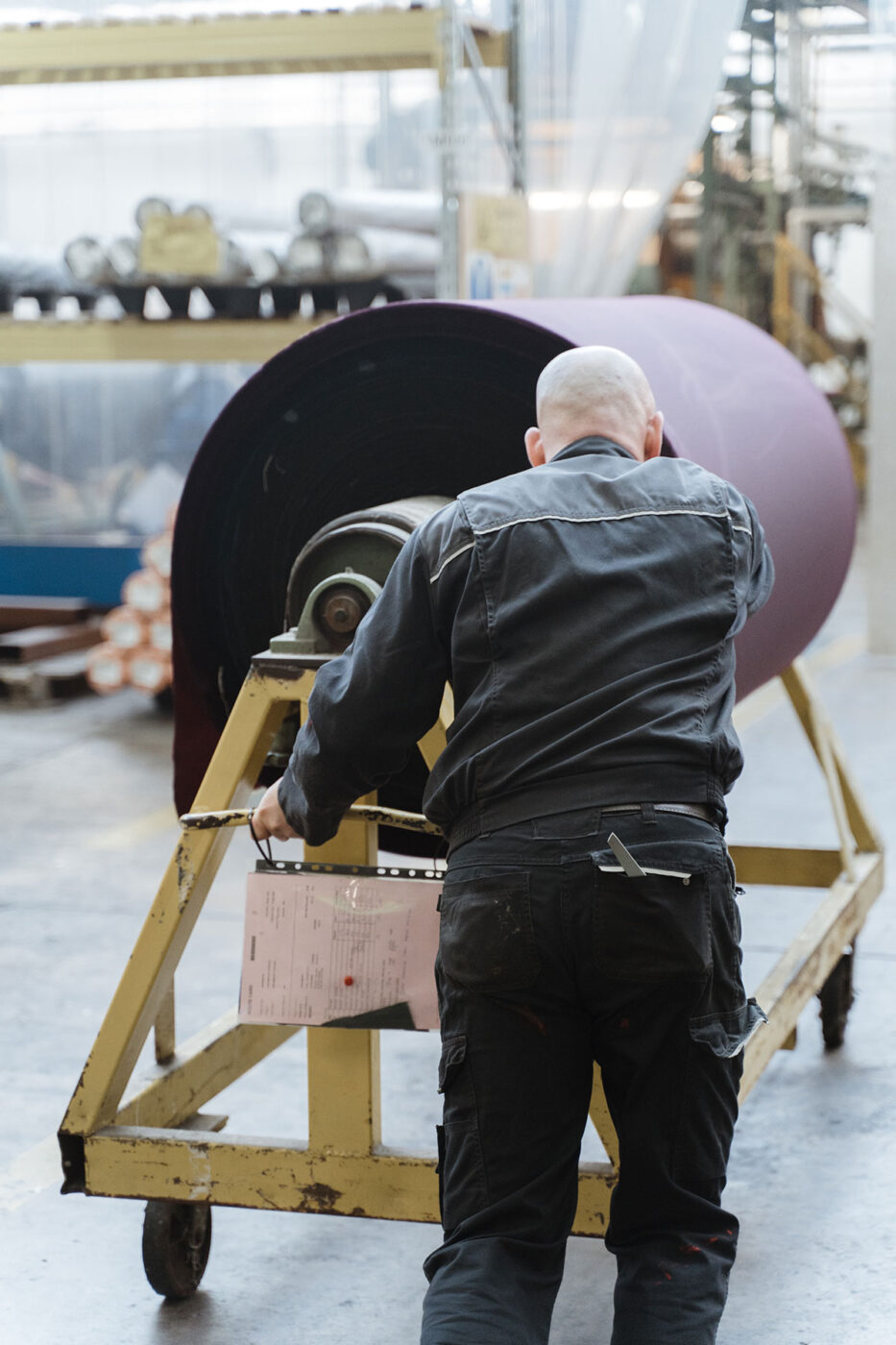 With a mill based in Dundee, Scotland, Halley Stevensons has a rich textile history, proudly dyeing and finishing under one roof. Originally a jute mill, the company diversified early into finishing fabrics, having received their first patent in waterproofing in 1910.
Halley Stevensons Industry Profile
To this day the company continues to develop, manufacture and supply waterproofed materials worldwide. With years of expertise, unique technical knowledge and manufacturing experience, the team of skilled technicians continue to strive to develop and refine new and existing products. Innovation remains the lifeblood of the business.
Originally waxed cotton was developed by fishermen. Waxes and oils would be applied onto old sail cloths and fashioned into garments to protect them from the elements while working in harsh conditions. Now not just for fishermen and farmers alike, this traditional workwear staple has withstood the test of time and has become an iconic functional and fashionable piece for the wardrobe. Weatherproof fabrics help us stay warm and dry in the toughest conditions. From urban commuters to seasoned explorers, distant ancestors to future generations, we rely on these materials to protect us from the elements.
Waxes and oils are naturally occurring substances found in leaves, bean or seed coverings, animal furs and feathers. It is nature's protection against the elements. Waxed cotton can be considered as one of the original performance fabrics and is a sustainable alternative to the waterproof synthetic materials available on the market. The reason waxed cotton is so sustainable is the longevity of the product, with the ability to be passed down from generation to generation. The beauty of waxed cotton is that is ages, gains character and obtains a unique vintage appearance over time. It can also be reproofed, by re-applying wax as required.
Traditional waxes are a combination of petroleum jellies and paraffin waxes. They are a bi-product of cracking oil to obtain fuels. Halley Stevensons has continued this ethos of using waste products from other industries when investigating natural wax options.
This website uses cookies to improve your web experience.