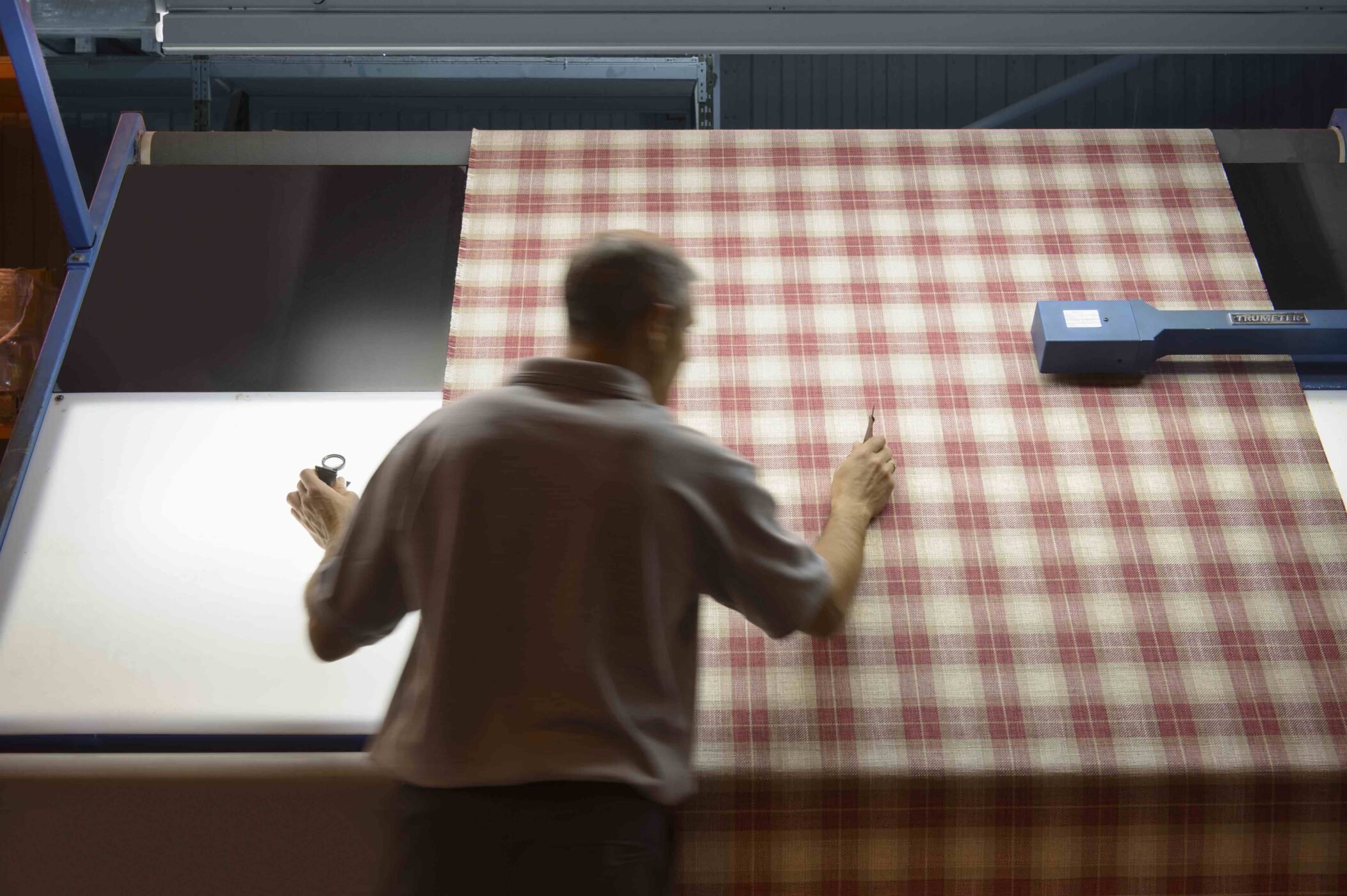 Ian Mankin x John Spencer
John Spencer is a family owned weaving business making a wide range of fabrics in a diverse selection of yarns and raw materials. They manufacture fabrics to customers own designs and specifications, sourcing raw materials from all over the world.
Ian Mankin x John Spencer Industry Profile
John Spencer proudly create and weave their fabrics in their own mill and all their products can genuinely be labelled as "Made in Britain". They are committed to preserving traditional crafts and skills in the unique industrial landscape in which they live. They are also the UK's 1st Soil Association Certified weaving mill. 
They work with fibres including cotton, linen, polyester, viscose, wool, acrylic, mod-acrylic, silk, aramid, meta-aramid, para-aramid and many others. Plains, stripes, checks and more complicated jacquard designs are all possible through their pool of rapier weaving machinery.
End uses for our fabrics include interior furnishings, fashion, industrial, protective clothing, military uniforms, lamination, filtration, composites, footwear, luggage, automotive, parachutes – in fact almost every area where textiles are used!
The Ian Mankin brand, lauded by designers, industry press and customers alike for highest quality fabrics, is part of the John Spencer family. Ian Mankin, founded in 1983, has become the place to go for natural British woven fabrics and furnishings.
This website uses cookies to improve your web experience.