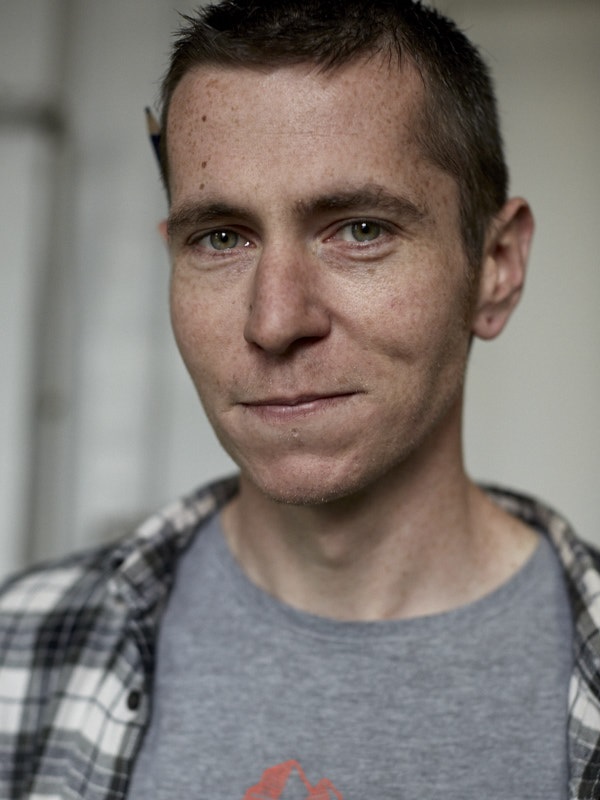 Colin McColm joined Alex Begg five years ago, working firstly in the warehouse before taking up the role of knotter, a critical role in the production of luxury woven accessories.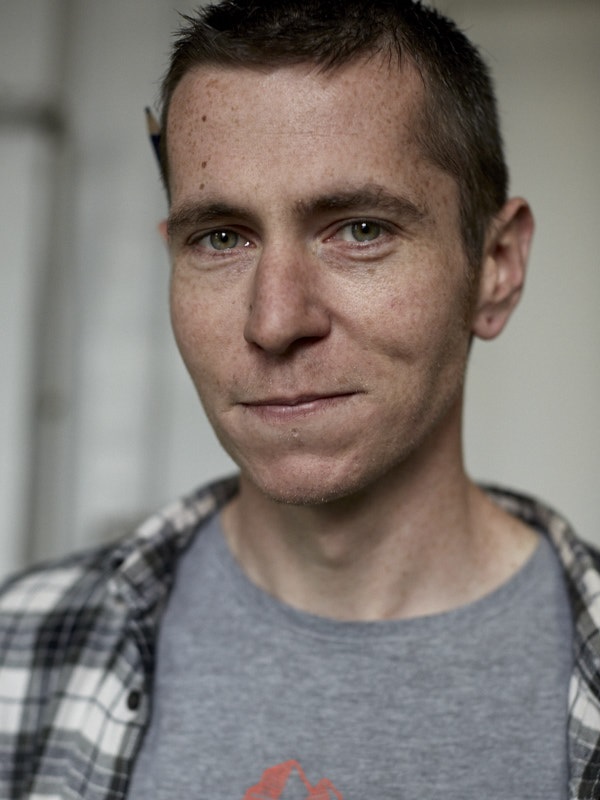 COLIN MCCOLM | Knotter at ALEX BEGG
Colin had previously worked in restaurants, shops, warehouses and nightclubs before spotting the role at local company Alex Begg, which works with some of the world's most prestigious fashion houses as well as its own label Begg x Co.
"I started working in the warehouse, picking the scarves before moving through to the shipping department. After a couple of years, there was an opening for a knotter as someone had retired. The chance to be part of producing the cloth was something that really excited me as I have always been creative and I loved the product.
I'm from the local area – I now live about eight miles away – but I had no idea that this factory existed. I wish I did – it would save me doing all the different jobs to get here." 
He received in-house training for the first six months before he was proficient enough in the role to go it alone.capture to identify value added opportunities.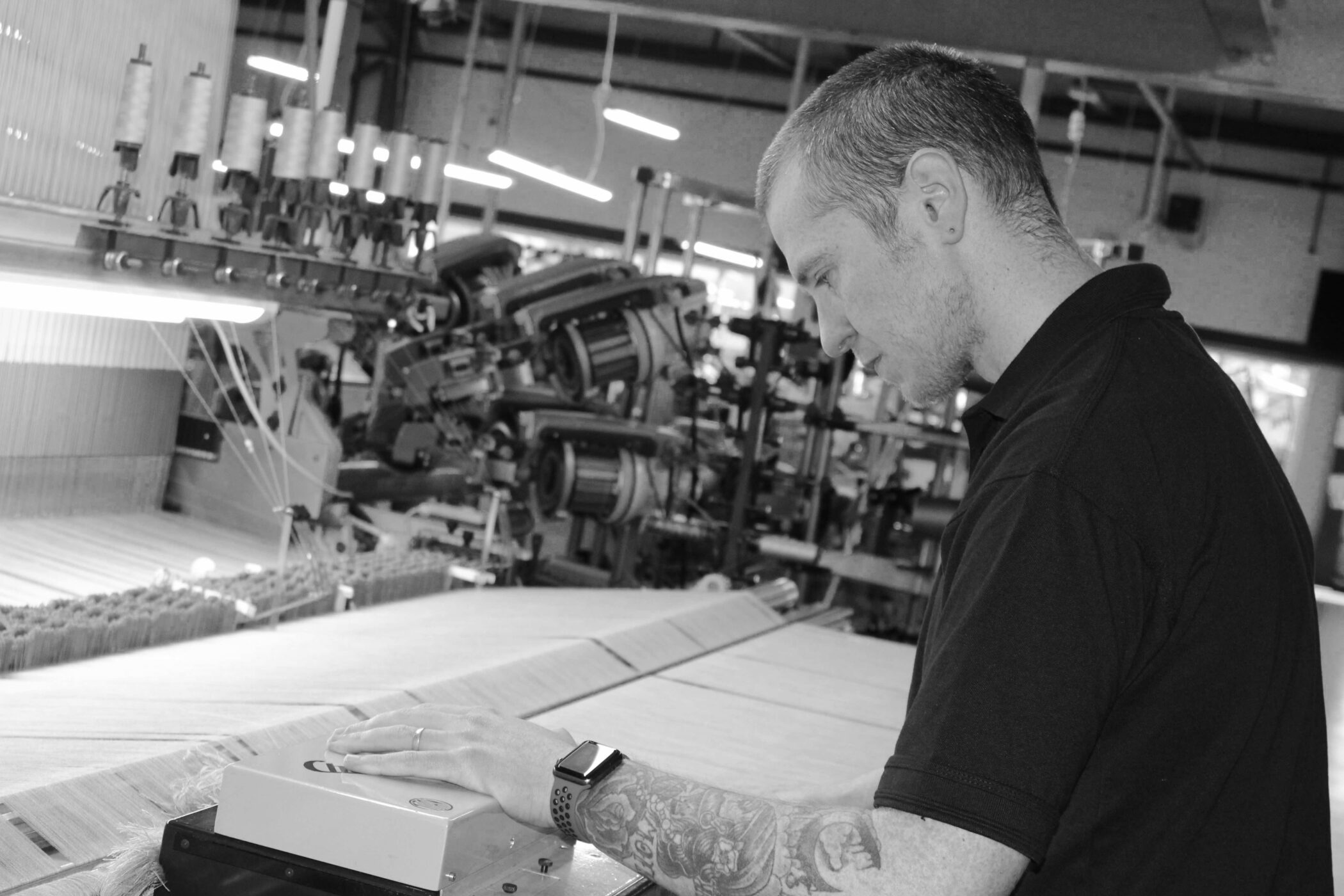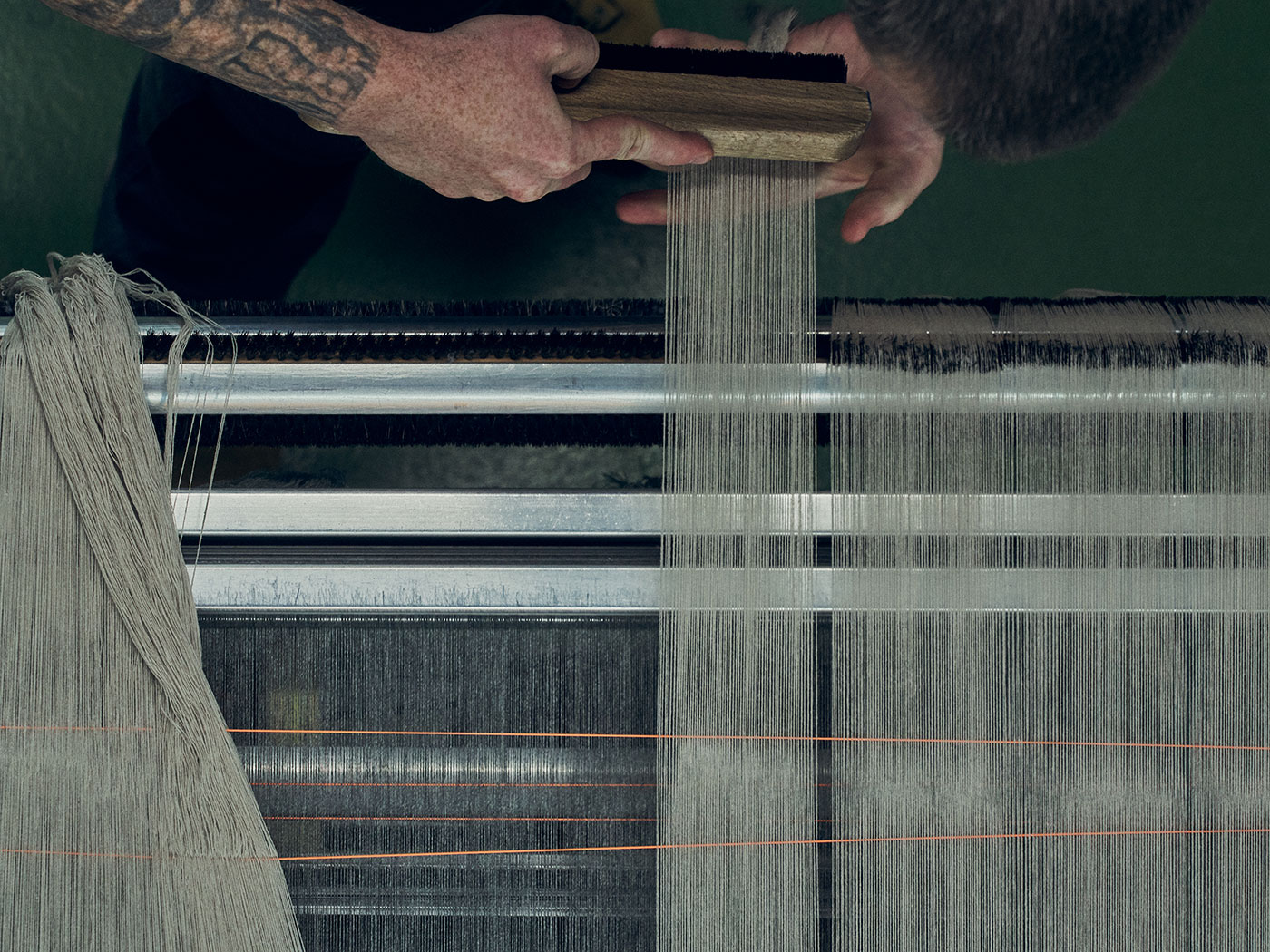 The knotter ties the new warp to the old warp over a frame, ensuring even spacing, tension and alignment. The knotter must ensure that the correct knot type is selected, adjusting the machine dependent on the yarn count and that the pattern in the warp is tied correctly.
Once the knotting has been completed, the knotter will draw the knots through the healded gear, drop wires and reed and ensure all warp ends are secured for weaving to recommence.
His daily tasks also involve health and safety checks and making sure the team is up to date on production targets. He works alongside another knotter and there are usually nine people in the weaving shed completing a variety of roles during the day shift, and five at night.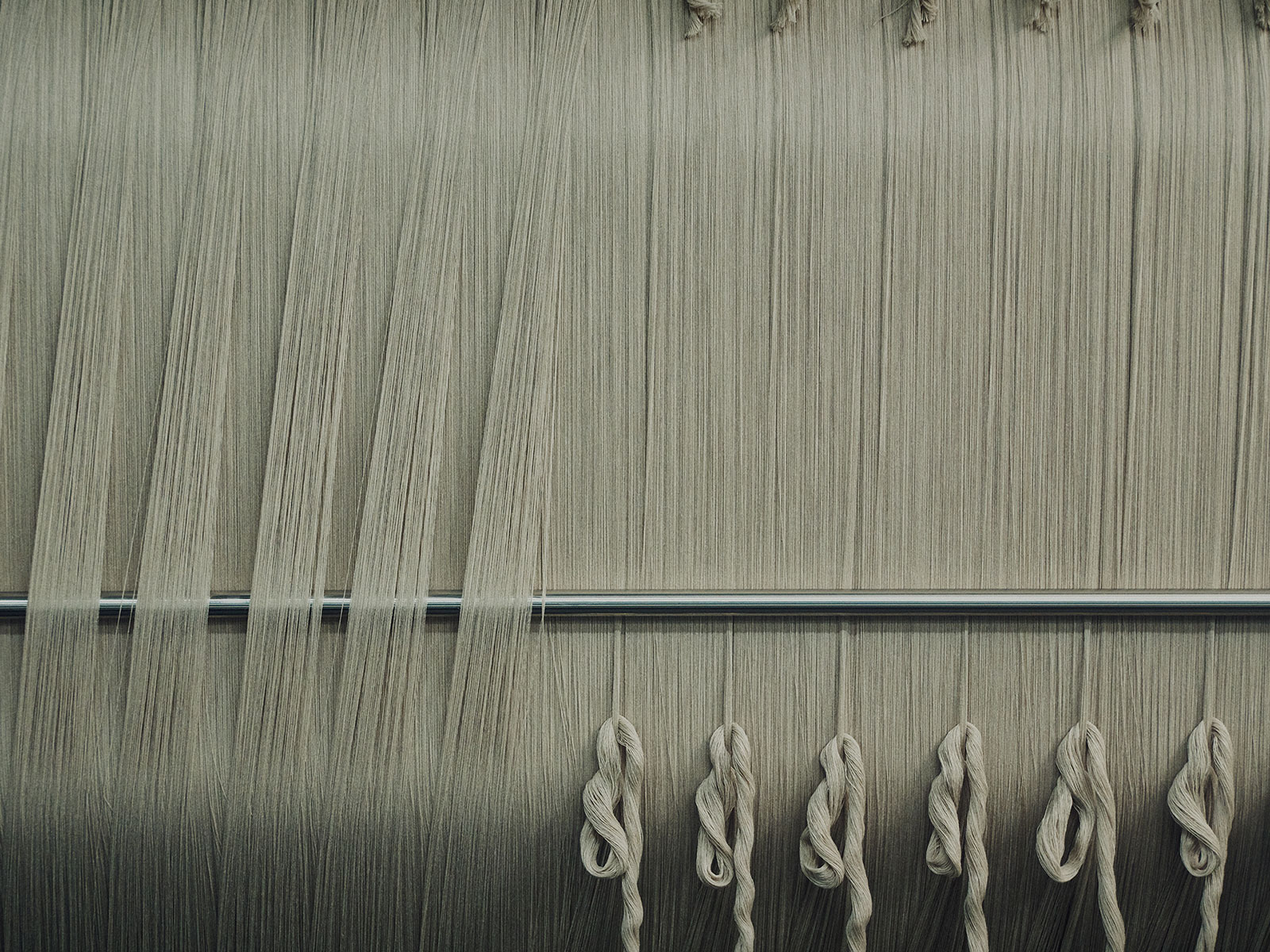 Aged 35, Colin has just had his second child so is currently working during the day but usually works a combination of the day and night shifts.
"I was tying 10,000 ends in a job last week and the correct one had to tie onto the correct one on the other side. If one is off, then the whole unit is off. You could do a job with 10,000 ends one day it could take two hours, but the next it could take six hours.
It's hard to give a standard time because you are working with natural materials, it is never going to be exactly the same."
He says the biggest challenges he faces is knowing what to do when something goes wrong.
"I usually take a step back and have a look at it, stepping back from the situation. It helps you clear to your mind and double check the two tickets. They say it's a 50-50 chance you're going to get it right but I don't like those odds. I want to get it right every time."
When I started, they said there is always going to be someone here who can help you fix it but I want to get it right myself. I strive for perfection.
"I learned the role from a guy called Tam Milligan who he took me under his wing and showed me everything he knew. He told me not to be scared to try something.
Now I feel like I've put a mark on my work. The tuners are happy when I'm doing a job. I always try to think of the next customers, which in this case would be the tuners. If there is ever a mistake happens, I go back up to the tuner and ask if it's something I can fix or what I can do."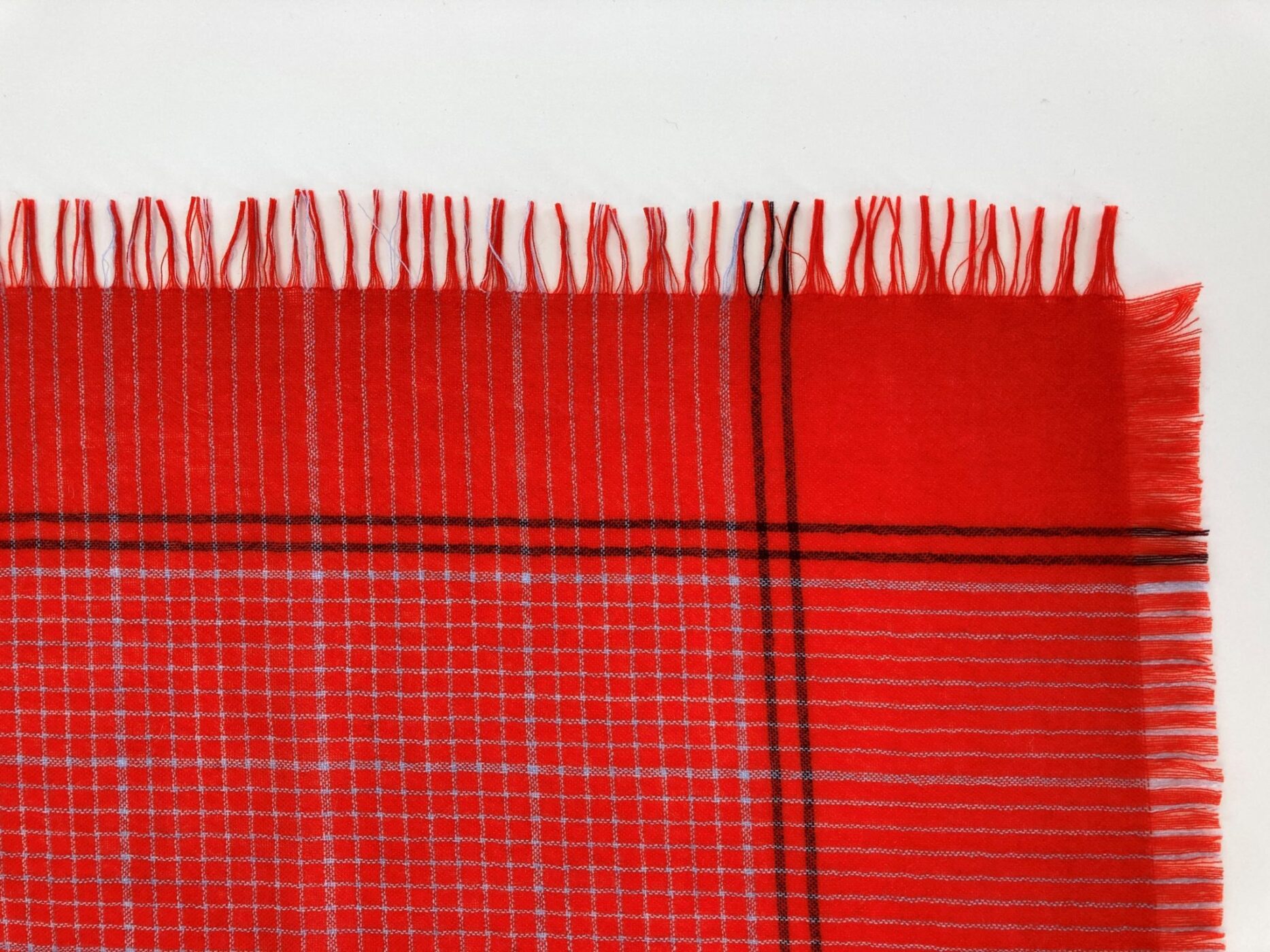 Colin says his role is very varied as the company is always pushing for new developments and introducing new ranges for customers.
"There are also always new patterns, which could run over five or six pages, but that's the fun in it. If it was the same all the time, that would get quite tedious."
He is motivated by being part of the full process. He says the tensions and machine can create a lot of variables but a lot of it is judged by hand and eye. Sometimes it can be as easy as taking a bit of tension off but sometimes it can be a lot more complex.
Sometimes we see celebrities wearing them. There was a picture of David Beckham sat on the couch with his dog under one of our throws – that was one I sent round to my friends."
"It's amazing to know I have been part of creating that. Even when I was working in the warehouse, I had a real pride in my work. One day I was packing a scarf to send to Eddie Redmayne. Everything always has to be perfect."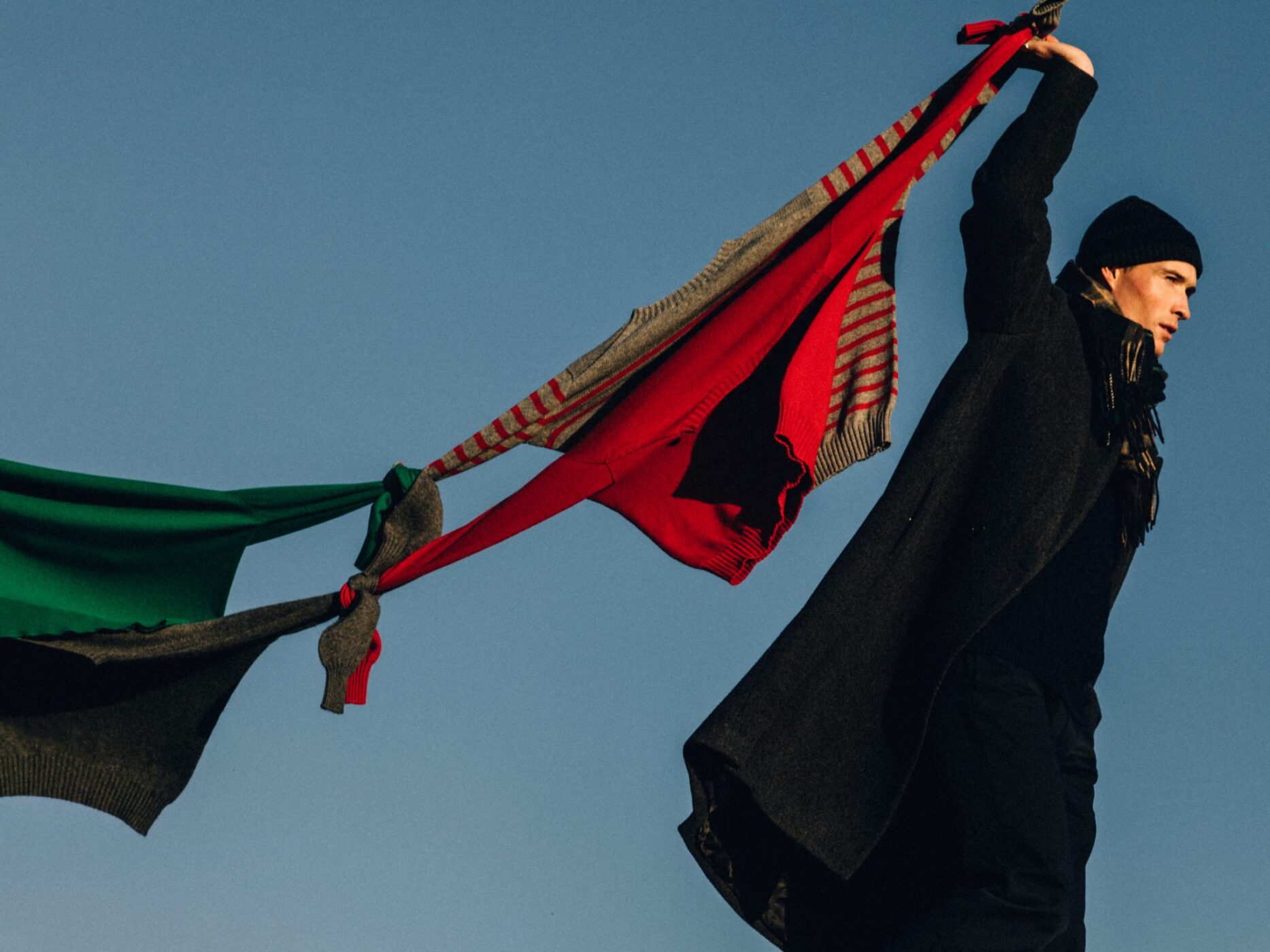 For someone following in his footsteps, Colin says that you need to be passionate about what you're doing.
"Everything that you need can be learned or trained but you need the passion for it. If not, it's just going to be another job."
He is proud to work in the Scottish fashion and textile industry, contributing to a sector that is known all around the world.
"I'm usually the first to say to my friends and family how proud I am to be part of it. This is the first job I feel I'm actually contributing to something. It isn't just a scarf or a blanket to me, it's something comforting, safe and warm and a little piece of luxury and part of a wider industry. I feel proud of that."
He says his passion for the company and the products even nearly stopped him getting a mortgage.
"They wanted to know who Alex Begg was for all these payments going out of my account to. They wondered if it was a solicitor or some other firm but actually it was just me buying scarves for all my friends and family for Christmas and birthdays.
Everyone got them for everything for the first few years but then I stopped buying them because I thought they had enough. Then they started complaining so I started again! My mum has a great collection."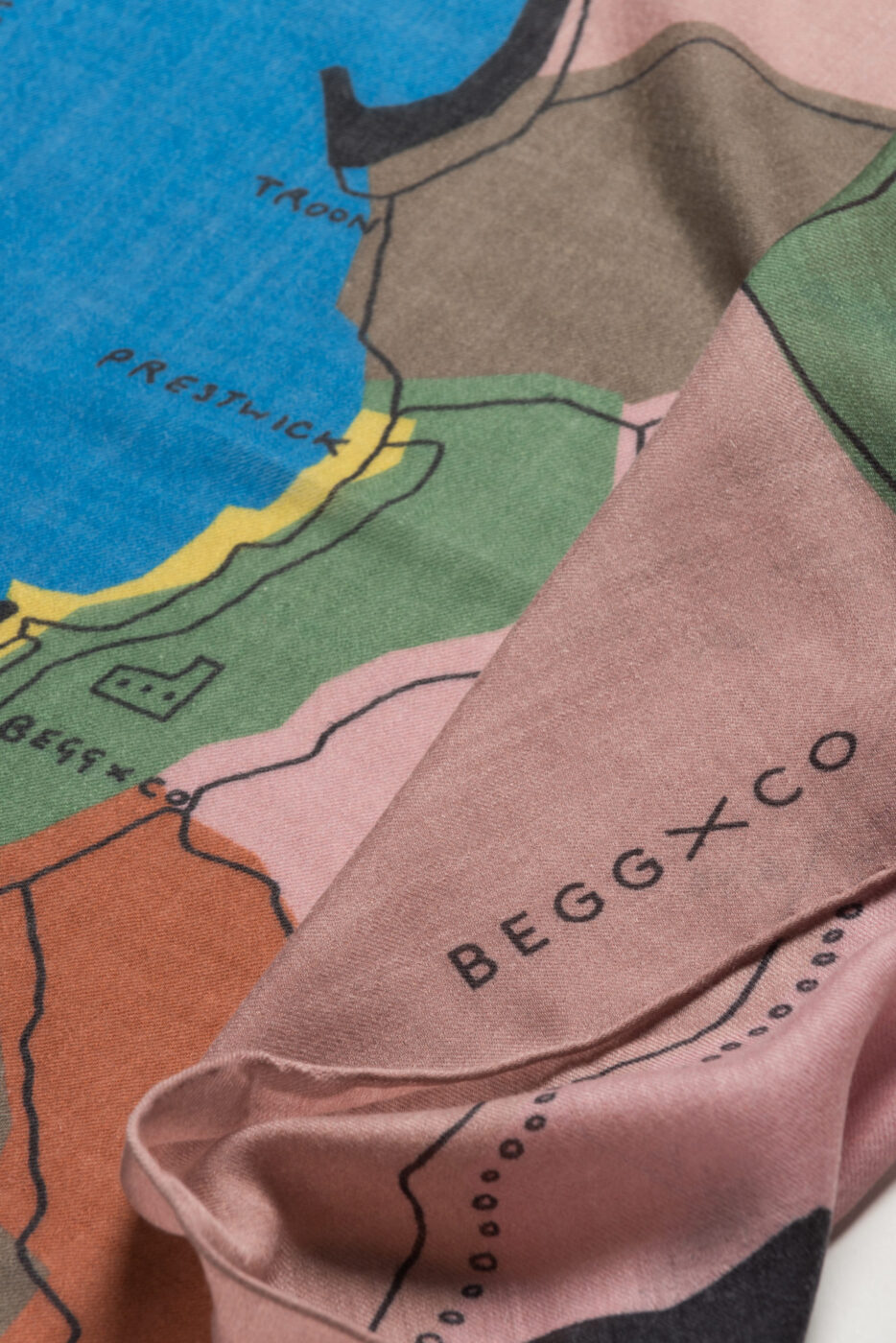 He would like to progress to eventually becoming a tuner in the weaving shed in due course but he is in no rush because he loves what he does. He wants to pick up warping and weaving so he has a good understanding of the full process and all the roles involved in the production of luxury accessories.
One of his recent highlights was when UKFT's president HRH The Princess Royal came to visit the factory in July 2019. Colin was working on the night shifts but his manager asked him to come in early that day to be on hand to explain his role in the production process.
"When I spoke to her I was so nervous but she was absolutely fantastic – she ended up asking me questions. I was so terrified and I can't remember what I said but it was an amazing opportunity. I like that about the company thought, that they seem to see the potential in me and want to push me to progress."
Find out about textile jobs
This website uses cookies to improve your web experience.